EXCELLENCE KEEPERS: GLENEVAN SPIRITS

From knitwear to spirits: whether it's with the soft embrace of cashmere or a good sip of scotch, Glenevan knows the secret to warming the hearts of its customers.
Established in 1978 in the green hills of Scotland, Glenevan Mill has always been a certainty of quality and innovation, where tradition conveyed by the skilled hands of skilled craftsmen gives birth to garments of particular beauty and craftsmanship.
Initially born as a fine cashmere knitwear factory with captivating patterns and warm colors, the business has subsequently expanded by changing its destination. Thus Glenevan Spirits was born, decidedly unique distillery of its kind.
Centuries-old recipes and wisdom are carefully mixed with experimentation and innovation, resulting in high quality distillates, among the best ever.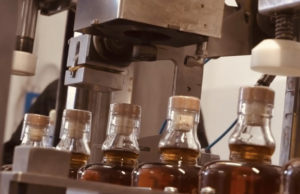 For Glenevan Spirits, Ipercap has created two very personal closures.
On the one hand, we have a 27.5x13mm wooden head painted walnut, with a top quality natural cork stem, diameter 18.5mm. To complete this elegant closure, the laser personalization depicting the two iconic ears of Glenevan Mill, a proud symbol with a double meaning. Born as a stylized representation of the peculiar cashmere stitch, the two spikes now also incorporate the shape of the roof of the distillery.
On the other hand, an elegant complement for the precious Scotch Blue, again a wooden head, of more important dimensions: 37×15 mm, stem also here in top quality natural cork, diameter 24mm. This time, an intricate mosaic of lines engraves the honey-colored paint, in the center of which the initials "S B" stand out, also made by laser.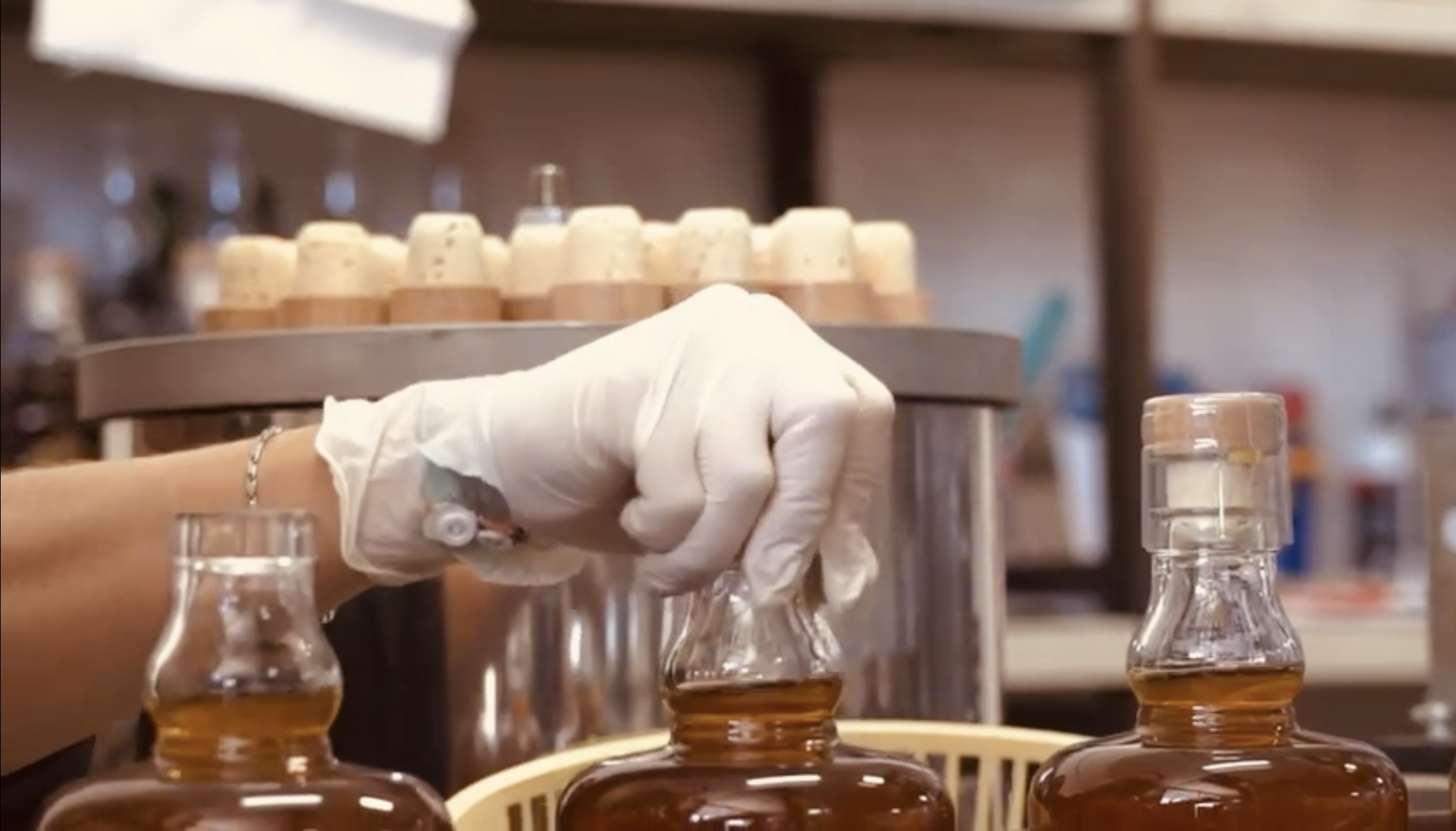 In the idea of Alex Gunn, heir to the wonderful family-run reality that is Glenevan Spirits, the cap had to be like an elegant hat. This, together with the bottle and the label, are indispensable elements of a high-end packaging, intended to dress his product elegantly.
To Alex, Ipercap is "not a simple supplier, but a real partner, professional and proactive, able to provide support in real time". A collaboration that began two years ago, during whichIpercap was able to distinguish itself for its speed – especially in sampling – and enormous flexibility. A relationship that now transcends the simple supply.
And at Ipercap we are honored by the trust placed in us, and pleased to have been able to interpret our client's vision, adequately enhancing the importance of such a precious and meaningful logo.